Hello! Welcome to my December reading wrap up!! I had an awesome reading month this December!! At least for me it was an awesome reading month because I read a total of six (6) books this month. That is a lot of book for me to read in one month so I am pretty proud of myself!!!
So I am going to tell you a bit about what I read this month and some thoughts I had about them. These are not full length reviews though. Some of the books I read do have full reviews coming up soon so if you are interested be sure to stay tuned for that.
Now onto the wrap up!!
Percy Jackson and the Olympians: The Last Olympian
5/5 stars
So without spoiling anyone or giving too much away I will just say that I am totally hooked on Rick Riordans writing and I cannot wait to read the rest of his books which I will be trying to do as soon as possible because guys these books are so good. I am totally obsessed at this point. I have a Percy Jackson Pinterest board. I'm in deep and I am never coming out.
Let it Snow by John Green, Maureen Johnson, and Lauren Myracle
4/5 stars
Okay do not let the four star rating fool you. I only gave four star because I enjoyed the first story in the book. I thought it was cheesy but cute and wonderful. The other two were terrible. One story included a trope where the girl among the guy friends isn't actually viewed as a female until one falls in love with her for some reason. I hate that trope and the story over just wasn't good. I read this story to get to the next hoping it was going to be better BUT BOY WAS I MISTAKEN. The third story was the worst of all. It followed a very self-centered main character who spends the entire story complaining about people thinking she is self-centered. It was boring and bland. I was glad for it to be over.
Hunting Prince Dracula by Keri Maniscalco
5/5 stars
This is the second book the Stalking Jack the Ripper which I read in the beginning of 2017 and loved. So I was beyond excited to read the sequel and I was not disappointed. I loved every second of this book it was entrancing. Of course the Dracula aspect and Transylvanian setting also helped because it made me giddy and excited to be reading the book. It felt like I was there with Audrey Rose in Romania. I ship Cressworth so hard I love these two together. I also love how Audrey makes it a point to want to keep her autonomy. That is all I can say without spoiling the book but there will be a ver spoiler filled review coming soon.
The Song of Achilles by Madeline Miller
5/5 stars
I cried. I sobbed. I lost my mind and left my soul somewhere between the pages of this book. It was BEAUTIFUL. I fell in love along with the characters, I loved them, and I cried for them and with them. I cannot recommend this book enough. It will rip your heart out and stomp all over it but it the end you will be glad that it did. I still cry when I think about it because of the beauty of the story. I will be writing a review for this book soon so stick around for that is you want to hear me scream into the void.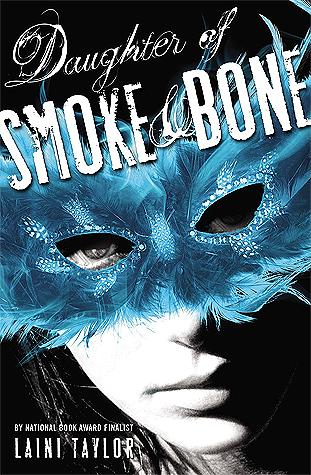 Daughter of Smoke and Bone by Laini Taylor
5/5 stars
Another series for me to become totally obsessed with. Laini Taylor has a beautiful writing style that just brings her world to life so vividly. I could see, smell, and feel the world. My heart it also between the pages of this book and I could not be happier. I am SO excited to continue on with the series because I cannot wait to see how things so especially after how the book ended. Like how could you do this to me I trusted you and you rip out my heart. Gosh I love this book. I will do a full review on the series when I finish.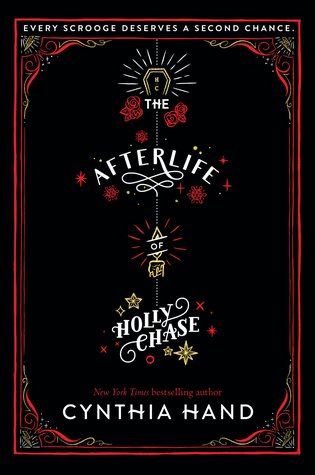 The Afterlife of Holly Chase by Cynthia Hand
4/4 stars
I read this book right in time for Christmas which was super fun even though I did not get it done on Christmas eve but on Christmas day. It was a fun read. The story is a new take on Charles Dickens' A Christmas Carol. That being said it was wonderful to read. It was fun to read especially since it was the holiday season. I think this is a good holiday read. Not the most action packed book and I can't gush about it like the other books but I can say for sure that it was enjoyable. Highly recommend for your holiday tbr for next year!
That is all for December. It is a new year which means it is time to set a new reading goal and begin a new bookish journey!!
Hope you all had a wonderful New Years!!